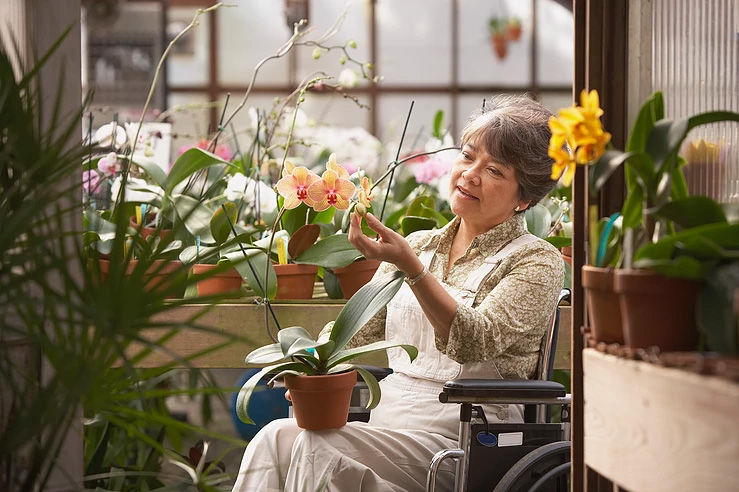 The elderly are more dependent on social relations than most people, and now they need social relations more than ever. Older people and retirees sometimes need a helping hand, and they often need people around them. As the country implores a nationwide lockdown, vulnerable elderly people who are isolated from society may be lonelier than usual.
Older people are more vulnerable to injury to some extent as they are more chronic than their younger counterparts. Their aging immune system makes it more difficult to fight diseases, infections, and viruses. Recovery is usually slower and more complicated.
Stay at home, don't visit
Let their neighbors or other family members help with running errands and grocery shopping to keep seniors from leaving their homes.
If no one can help, remind them to go to selected supermarkets which have designated seniors time to lower the risks of their exposure.
Avoid large parties, crowds, and public transportation, including bus and cabs.
Avoid physical contacts, such as shaking hands or hugging.
Learn new technologies
Utilize FaceTime, Zoom, Skype, Facebook, Twitter, Snapchat, etc. There are various online options for talking with family and friends.
You don't have to be technically proficient to use social media. If setting up an account is daunting, call and ask your family, friends, or neighbors for quick tutorials.
Reach out to caregivers from white rock home care so they can guide our seniors with basic setup when utilizing these social media platforms.
Actively participate in community activities at home
This may sound counterintuitive. If the goal is to separate from the community, how to maintain a part of the community? There may be a remote option!
Many organizations, political parties, faith-based groups, non-profit organizations are active in making sure they have online based activities for people to access in their homes. Reach out to your local group to see if they hold online painting sessions, floral arrangements, Zumba, or cooking lessons for seniors.
Use technology and set up a video or audio meeting from home to stay connected with your family.
Keep in touch with people, especially those isolated due to a variety of restrictions
Better Living Home Care Services provides the most essential care during the current pandemic. White Rock home care is available upon your request. Call us now to book your free consultation at (604) 427-0440.