Have you been to the hospital recently? If so, you have probably witnessed how chaotic it can be to be in this kind of environment. Nobody would pack their bags and book their trip to the Emergency Room.
What is my typical day in E.R looks like? I'm glad you asked. The truth is, there is no such thing as a "typical day." Every day is different. We see people of different ages, background, culture, socioeconomic status and gender with different life experiences. However, what breaks our hearts most of the time, is when we see people who are often in their worst condition, and are mostly in their old age, suffer from worsening congestion in the hospital.
Some of the presenting complaints encountered in Emergency are completely preventable, given that proper resources and support are in place at home. Take a look at these examples:
A 69 y/o, who slipped and fell resulting in brain hemorrhage due to blood thinners
An 85 y/o with poor eye sight, fell and laid on the floor for several hours resulting in Acute Kidney Injury (AKI) and Rhabdomyolysis (excessive build up of protein toxic to your kidneys) requiring hospital admission
Patient presenting with sepsis or systemic infection caused by a foot ulcer that was left untreated
Many older adults in the hospital are currently on the waitlist for residential care, respite and rehabilitation facilities upon discharge. While hospital is the appropriate place for patients to be in while treating reversible medical conditions, prolonged hospitalization placed them at risk for additional medical problems such as follows:
Health-care associated infections such as pneumonia and MRSA.
Increased risk of injuries
Depression
35% of 70 year-old patients are experiencing functional decline during hospital admission in comparison with their pre-illness baseline; for people over 90 this increases to 65%.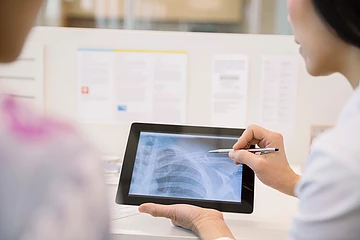 Due to hospital's overcrowding situation, increasing volume of sick patients and continuous attempt to effectively manage patient flow, some patients who are deemed "medically stable" are moved to the hallway until either a medical bed becomes available or they get discharged.
Hospitals are frequently releasing more people earlier than they used to. Many people who get discharged have not fully recovered their strength yet. Others need short-term assistance at home to ensure safety. This becomes a challenge for family members who often live in distant areas or have other responsibilities, which put them at risk for developing caregiver burnout.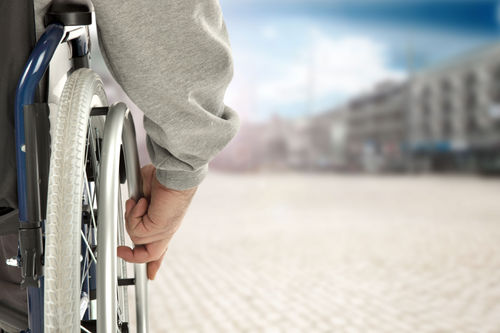 Receiving care at home is often considered a desirable option for people requiring acute, chronic, respite, palliative or rehabilitative care. People feel more at ease in a familiar surrounding and are able to maintain a sense of independence and control in their life. It provide seniors with the care services they need to maintain their health and live in dignity.
At Better Living Home Care Services, we truly care about your overall wellbeing. If you are finding yourself having trouble managing on your own, we would love to help you explore your options regarding home care assistance. We provide home care services ranging from respite care to end of life care. Call our Client Care Coordinator at (604) 765-1827 for more information.