Depression in Older Adults: How Can You Help?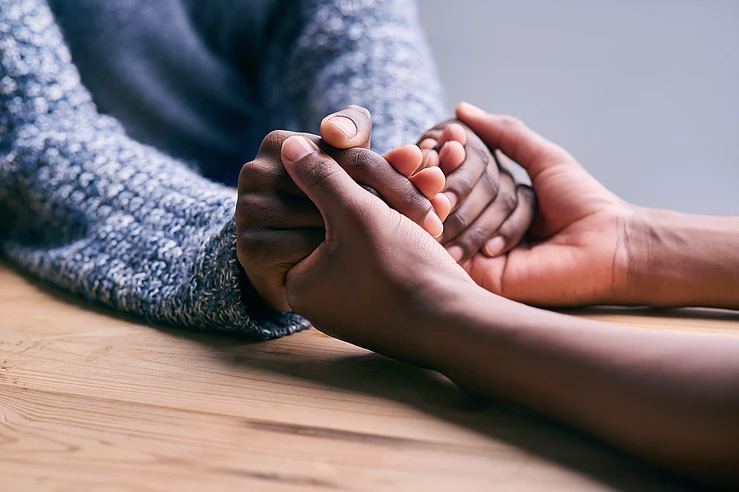 Depression is a common problem among older adults, but it is NOT a normal part of aging. Important life changes that happen as we get older may cause feelings of uneasiness, stress, and sadness. After a period of adjustment, many older adults can regain their emotional balance, but others do not and may develop depression.
Older adults do not always want to discuss how they are feeling with their children or loved ones. Here are some signs you can observe that may indicate they are experiencing depression.
Common signs:
Trouble falling asleep, or staying asleep
Feeling tired, even after a rest or nap
Grumpy or irritable attitude that is out of character
Confusion regarding dates and events
Difficultly paying attention to conversation or surroundings
Lack of interest in previously enjoyed activities
Significant changes in eating or weight (i.e. fixation on food, or neglecting to eat)
If you are noticing any of these signs, here are some ways you can help.
Listen. Start the conversation and then simply listen to what they have to say without offering suggestions or opinions.
Prepare for major life changes by planning ahead. What does supported-aging look like for them? Would they want to move into a retirement community? Is in-home care an option for them?
Encourage regular exercise. Try going for a walk together in a local garden or park.
Plan an activity you can do together, such as a cooking or gardening.
Help set up a regular routine. This may ease some feelings of restlessness or anxiety.
Encourage a balanced diet by eating together.
Assist with making an appointment with their doctor.
Have the pharmacy to blister-pack any medications they take for easier management.
Ask for help!
How can Better Living Home Care Services help?
Better Living caregivers are able to prepare healthy meals for your older adult, and ensure that they are eating regularly.
Our caregivers can also provide medication reminders, support with daily activities, transportation to appointments, and engagement in regular exercise.
A Better Living Home Care Coordinator can send out bi-weekly visit reports, so you stay updated on how your older adult is doing.
At Better Living Home Care Services, we train our caregivers to look out for the signs of depression in older adults. They are also equipped with the tools need to help support older adults who are experiencing depressed symptoms due to social, emotional and physical changes.
If you want to know more about services, or would like to book a free care consultation, please contact us at 604-427-0440 or email us at services@betterlivinghsc.com. We provide home care services in Langley, Surrey, White Rock and Delta.
617 Views